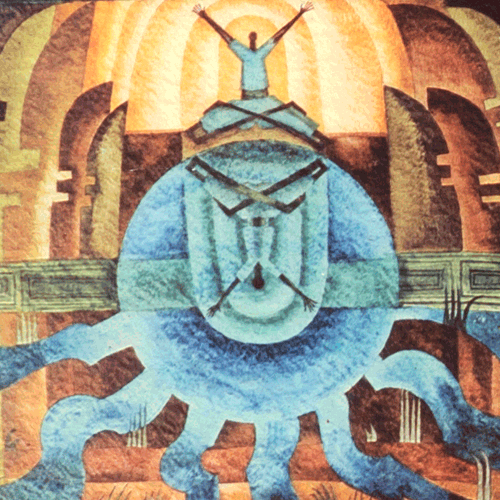 Geschichten erzählen war wolfgangFRIES' Leidenschaft. Bei einer Tasse Tee erzählte er interessant ausgeschmückte Geschichten, für die der Pfad der Wahrheit gegebenenfalls auch etwas verlassen wurde. Auch in seiner Kunst arbeitete er daran dem Betrachter Geschichten zu erzählen.
wolfgangFRIES was a passionate storyteller. Over a cup of tea, he would often share his fascinating and elaborate tales, embellishing the truth occasionally, if need be. He wanted his art to tell stories too. 

---
Ein wichtiger Hinweis:
Alle Geschichten, die zeilenweise aufgebaut sind, sind von unten nach oben zu lesen.
---
Important:
Where stories are told in linear form, the pictures should be read from bottom to top.