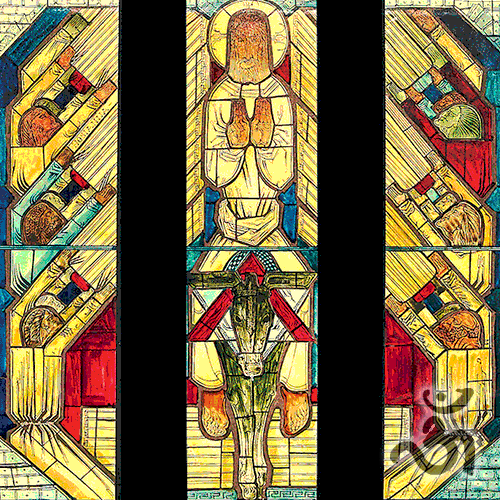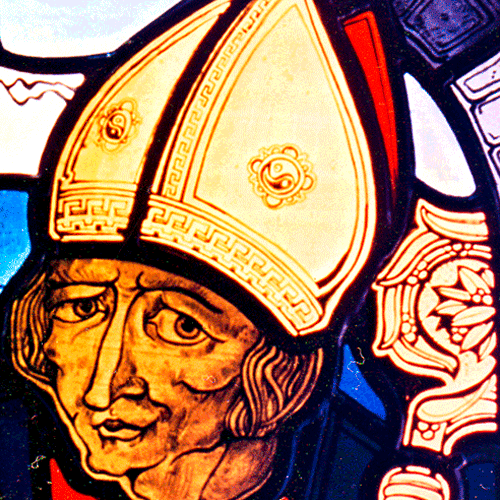 Ein besonders ausdrucksstarke Technik ist die Darstellung als Glasfenster. wolfgangFRIES kombinierte farbige Glasscheiben, die er Stück für Stück von Hand aussuchte und dann zusammenfügte und letztendlich noch bemalte. 
In der Nürnberger Kirche St. Lorenz und in der Mögeldorfer Kirche St. Nikolaus und St. Ulrich sind seine Fenster zu bestaunen. Weitere Fenster sind in Privatbesitz.
Stained glass is a particularly expressive medium. wolfgangFRIES hand-picked the individual panes of coloured glass for his windows, arranging, combining and then painting them to add the finishing touches.
Some of his stained-glass works can be seen in the churches of St Lorenz in Nuremberg, and St Nikolaus and St Ulrich in Mögeldorf. Others are in private collections.