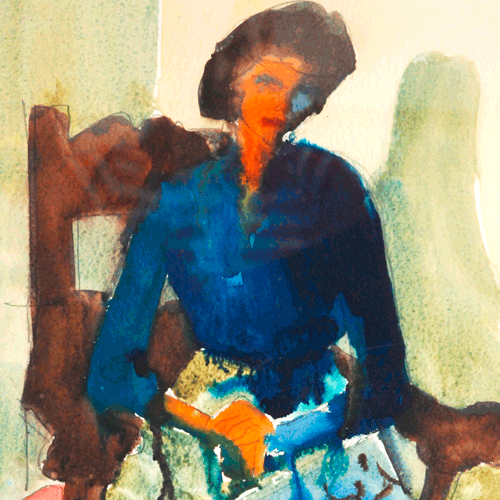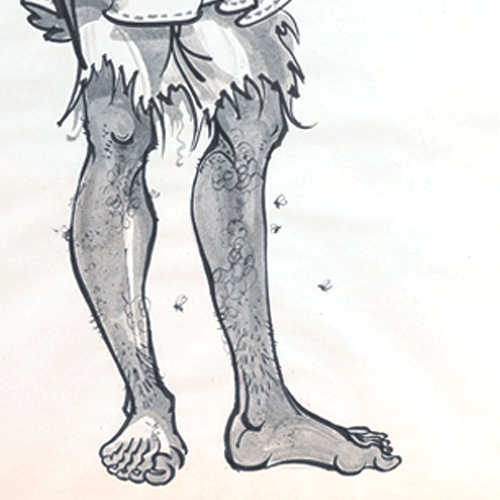 wolfgangFRIES hatte nicht nur Tiere akribisch studiert. Zur Königsdisziplin in der Kunst gehört auch die Portraitmalerei. 
wolfgangFRIES war ein sehr kommunikativer Mensch. Seit dem Krieg und seiner Zeit der Gefangenschaft im damaligen Jugoslawien sprach er Griechisch und Serbokroatisch fließend. Dadurch lernte er auf seinen Reisen auf den Balkan viele interessante Menschen kennen, die ihm  auch gelegentlich Modell saßen. 
Neben Selbst-Portraits und Bildern von diesen Reisefreundschaften finden sich Portraits von seinen Kindern und seinen Frauen im Gesamtwerk.
MS
wolfgangFRIES not only studied animals in minute detail; he also created portraits — the most prestigious art form of all.
wolfgangFRIES was very communicative. During the war and his imprisonment in what was then Yugoslavia, he learned fluent Greek and Serbo-Croatian. This allowed him to interact with many interesting people as he travelled the Balkans. Some of them sat for portraits.
wolfgangFRIES produced not only self-portraits but also likenesses of people he met on his travels, and of his wives and children.