Motive

Themes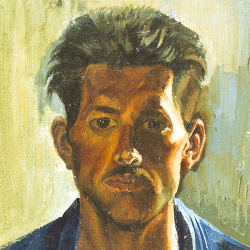 Welche Themen und Motive finden sich im Werk von wolfgangFRIES?
Die Persönlichkeit eines Künstlers ist am Besten zu erfassen, indem man sich die bevorzugten Themen und Motive näher ansieht.
wolfgangFRIES entwickelte sich im Laufe seines fast 80-jährigen Künstlerlebens stetig. Doch ist jede Entwicklungsstufe immer auch Grundlage für größere Ausdrucksstärke, Abstraktion und letztlich auch die Freiheit für unkonventionelle Werke.
What are the main themes and subjects in the work of wolfgangFRIES?
The best way to gain an understanding of the artist is by taking a closer look at his chosen themes and subjects.
Throughout his almost 80-year career, wolfgangFRIES was constantly evolving. Yet each individual stage of his development was also the basis for an even higher level of expressiveness and abstraction, and ultimately for the freedom to create entirely unconventional works.