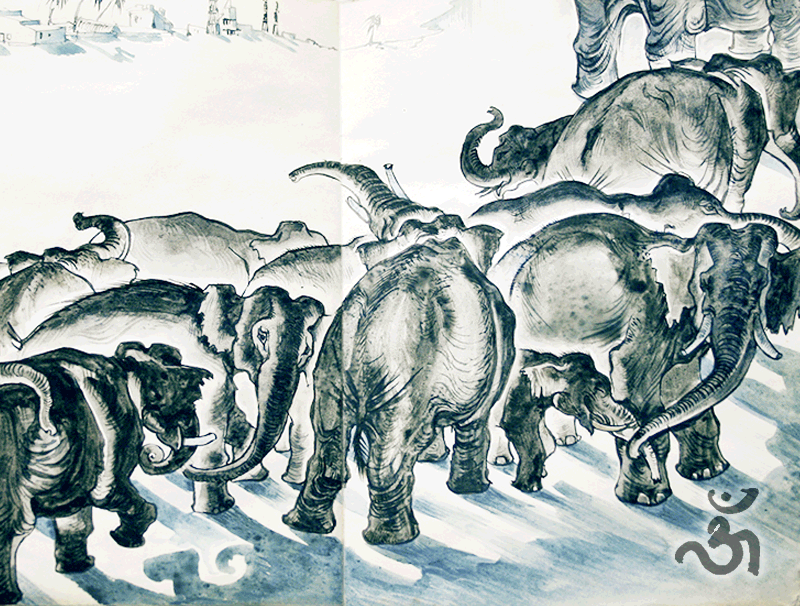 Wenn Künstler Kinder haben und wenig Geld, dann werden die Bilderbücher einfach selbst hergestellt.
Besonders liebevoll sind in dem Tierbuch unterschiedliche Tierszenen dargestellt. In dem Buch sind nicht nur exotische Tiere, wie Elefanten und Löwen, sondern auch Geschichten, die man mit einem Esel erleben kann abgebildet.
---
Thanks for visiting us!  We're in the process of translating wolfgangFRIES' fascinating story into English. So please drop by again soon! 

Weitere Tierbilder aus wolfgangFRIES' Tierbuch findest Du in unserem Buch:
(ISBN 978-3-87707-165-6 VDS-Verlag, Amazon)
Weitere Tierbilder aus wolfgangFRIES' Tierbuch findest Du in unserem Buch:
(ISBN 978-3-87707-165-6 VDS-Verlag, Amazon)