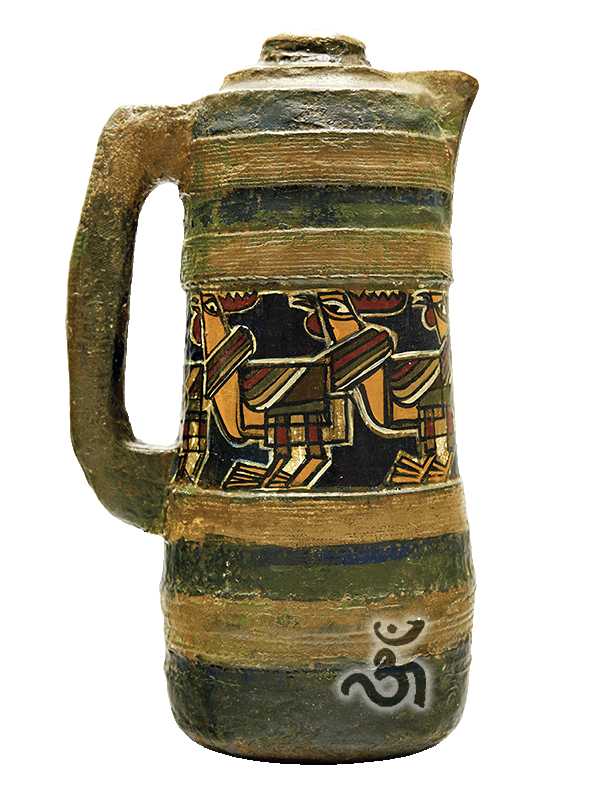 wolfgangFRIES war Teetrinker. Freunde zu besuchen bekommen, bedeutete (schwarzen) Tee trinken. Und alles, was man machte, sollte Stil haben. So war es naheliegend den Tee in selbst gestalteten Thermoskannen zu servieren. 
Hierzu wurden gekaufte Kannen "aufbereitet", d. h. mit Faden umwickelt, mit Holzgriffen verstärkt und dann letztendlich bemalt.
wolfgangFRIES loved to drink tea. When friends came to visit, it would be black tea for everyone. Everything had to be done in style, of course, so the tea would be served in a flask of his very own design.
wolfgangFRIES made them by wrapping a shop-bought flask with string to cover it entirely, adding a wooden handle and then painting it. 

Weitere Thermoskannen findest Du in unserem Buch:
(ISBN 978-3-87707-165-6 VDS-Verlag, Amazon)